Introduction
In today's fashion world, the demand for personalized jewelry is skyrocketing. It's not just about wearing a beautiful piece of jewelry; it's about making a statement, expressing your identity, and creating a bond with a unique keepsake that tells a story. For the fashion-conscious woman, who is always on the lookout for unique and stylish accessories, personalized jewelry offers a way to express her personal style and sentiments. This article, 'Unique Personalized Jewelry Ideas for Women', will explore various personalized jewelry ideas that can add a unique touch to your wardrobe. From personalized necklaces and bracelets to rings and earrings, these jewelry pieces are not only stylish but also hold a special significance. With Shopping Therapy's vast array of personalized jewelry options, you can find the perfect piece that resonates with your style and personality. So let's dive in and discover some unique personalized jewelry ideas to elevate your fashion game.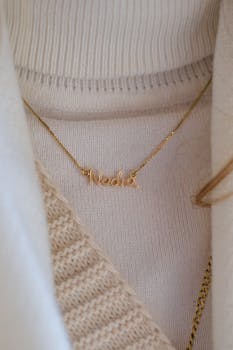 Personalized Necklaces
A beautifully crafted personalized necklace is the perfect accessory to add a touch of uniqueness to your style. Whether it's a dainty name necklace or a sparkling birthstone pendant, these pieces are sure to make a statement.
Name Necklaces
Express your individuality with a chic and sophisticated name necklace. Available in a variety of styles and materials, these necklaces can be customized with your name or the name of a loved one, making it a sentimental piece that's truly one-of-a-kind. Customers like Midbeisy Cajina have praised the high quality and quick shipping of these necklaces from Shopping Therapy.
Initial Necklaces
For those who prefer something a bit more subtle, initial necklaces are an excellent choice. Featuring the initial of your choice, these pieces offer a minimalist yet meaningful way to showcase your identity. They're also great for layering with other necklaces for a trendy, stacked look.
Birthstone Necklaces
Add a pop of color and a personal touch with birthstone necklaces. These necklaces are adorned with a gemstone that corresponds to your birth month, making them a wonderful birthday gift or a treat for yourself. Not only do they look stunning, but they also carry a personal significance that makes them even more special.
Handwriting Necklaces
For a truly unique piece, consider handwriting necklaces. These necklaces are custom-made with a personal message or name in your own handwriting, creating a deeply personal and sentimental piece of jewelry. It's a wonderful way to keep a loved one close to your heart, or to carry a special message with you wherever you go.
Custom Engraved Necklaces
Last but not least, custom engraved necklaces are a timeless and versatile option. You can choose to have a special date, a personal mantra, or a meaningful symbol engraved on a pendant. The possibilities are endless, making these necklaces a great way to express your creativity and personal style.
In conclusion, personalized necklaces are a fantastic way to add a personal touch to your jewelry collection. Whether it's a name necklace, an initial piece, a birthstone pendant, a handwriting necklace, or a custom engraved piece, each offers a unique way to express your individuality and style. So why wait? Start exploring these personalized necklace options today at Shopping Therapy and add a touch of uniqueness to your style.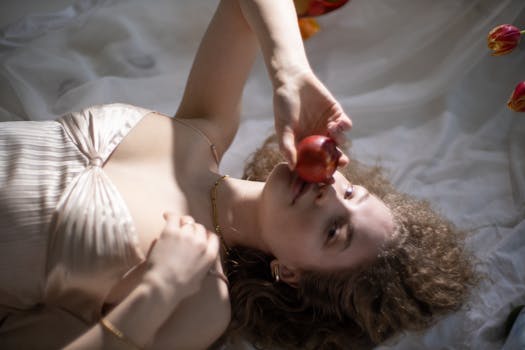 Personalized Bracelets
Brace yourself for an exciting array of personalized bracelets that Shopping Therapy offers. Bracelets are not only a staple fashion accessory but also a powerful means to communicate your unique identity, sentiments, and style. Let's explore the different types of personalized bracelets you can consider adding to your jewelry collection.
Charm Bracelets
Charm bracelets are a classic favorite that never goes out of style. They can be personalized with a variety of charms that symbolize significant moments, hobbies, or interests in your life. They're also great for gifting, allowing you to add a new charm for every special occasion.
Handwriting Bracelets
For a deeply personal touch, consider handwriting bracelets. These bracelets can be engraved with your handwritten message, name, or a loved one's signature. The personal touch of one's handwriting makes this piece a sentimental keepsake. For instance, Custom Cuff's Minimal Handwriting Coin Bracelet allows you to engrave your note or drawing on a piece of jewelry you can wear every day.
Birthstone Bracelets
If you're seeking a more subtle form of personalization, birthstone bracelets are a fantastic option. These bracelets feature the birthstone of the wearer or the birthstones of their loved ones, making each piece unique and meaningful. It's a beautiful way of celebrating one's birth month or honoring family members.
Coordinate Bracelets
For those who hold a special place or moment close to their heart, coordinate bracelets can be a delightful pick. These bracelets can be engraved with the coordinates of a specific location that holds sentimental value, such as where you first met your partner, your hometown, or your favorite travel destination.
Custom Message Bracelets
Lastly, custom message bracelets allow you to engrave a personal quote, a special date, or a meaningful message. They are a beautiful way to carry a personal mantra or a reminder of a loved one with you wherever you go. For instance, the Personalized Name Bracelet by WildflowerVintage79 on Etsy allows an engraving of up to 25 characters.
Personalized bracelets are not just fashion statements; they are unique expressions of who you are. With a variety of styles and personalization options available at Shopping Therapy, you can find the perfect piece that resonates with your style and story.
Personalized Rings
Add a touch of style and sentiment to your ensemble with personalized rings. These unique pieces of jewelry allow you to wear your personality, memories, or cherished moments on your fingers. Let's dive into the distinctive types of personalized rings that Shopping Therapy offers.
Name Rings
A name ring is a simple yet powerful way to keep your loved ones close to you at all times. Crafted with the wearer's name or the name of someone special, these rings turn ordinary jewelry into meaningful mementos. These custom rings are great for moms who want to keep their children's names close, or for friends looking to celebrate their bond.
Birthstone Rings
Nothing says personalized like a ring adorned with your birthstone. Each month of the year has a specific gemstone associated with it, and wearing your birthstone ring can add a personal and colorful touch to your style. Whether you choose your birthstone or the birthstones of your loved ones, these rings are beautiful reminders of the people and times that are important to you.
Stackable Rings with Personalized Engravings
Stackable rings offer versatility, style, and a unique means of personalization. You can wear one alone for a simple look or stack them together for a bolder statement. Adding personalized engravings, such as special dates, names, or words of significance, makes each ring a standalone piece of your personal narrative.
Coordinate Rings
Celebrate a special place that holds dear memories with coordinate rings. These rings are engraved with the latitude and longitude of a specific location, making them a wonderful way to commemorate a milestone event like a graduation, wedding, or a special trip. Every time you glance at your ring, you'll be transported back to that cherished place and moment.
Custom Message Rings
Make a statement with custom message rings. These can hold a meaningful quote, a special date, or a personal mantra that inspires you. Whenever you need a little motivation or a reminder of your personal journey, your ring will be there to provide it.
Personalized rings offer an opportunity to wear your story in a stylish and meaningful way. Explore the variety of options at Shopping Therapy to find the perfect ring that speaks to your style and journey.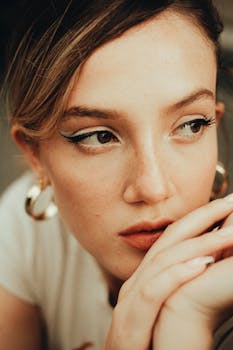 Personalized Earrings
Earrings are the perfect accessory to add a touch of elegance and personality to your outfit. When personalized, they become more than just fashion statements—they become extensions of your individuality. From initial earrings to birthstone earrings, there are countless ways to make your earrings uniquely yours.
Initial Earrings
One of the most popular types of personalized earrings are initial earrings. These earrings can be an understated way to showcase your identity or that of a loved one. They are perfect as gifts for birthdays, anniversaries, or special occasions. By Chari offers a beautiful range of spaced letter earrings that can be customized to your liking.
Birthstone Earrings
If you are drawn to color and symbolism, birthstone earrings might be the perfect fit for you. Birthstones are gems that represent each month of the year and are believed to hold unique properties and meanings. For instance, Inbalmishan on Etsy offers raw gemstone birthstone earrings, allowing you to honor your birth month or that of a loved one in a stylish way.
Custom Engraved Earrings
For those who appreciate detailed craftsmanship, consider custom engraved earrings. Engraved earrings can feature a memorable date, a special name, or an inspiring word. In contrast to most personalized jewelry, these earrings allow you to carry a secret message close to your ear. Etsy is a great platform to find artisans who specialize in custom engraving.
Handwriting Earrings
A deeply personal and sentimental option is handwriting earrings. These earrings can feature a word or phrase written in your own handwriting or that of a loved one. It's like wearing a piece of their heart on your ears. This can be a touching way to remember someone special or cherish a heartfelt message.
Personalized Hoop Earrings
Finally, personalized hoop earrings offer a modern and stylish take on personalized jewelry. These hoops can be customized with initials, names, or small symbols, offering a subtle yet fashionable way to express personal style. Shopping Therapy has a diverse range of hoop earrings that can be customized to your preference.
Personalized earrings offer an array of options to express your unique personality and style. Whether you choose initial earrings for their simplicity or opt for custom engraved earrings for their meaningfulness, there's something to suit everyone's style and story.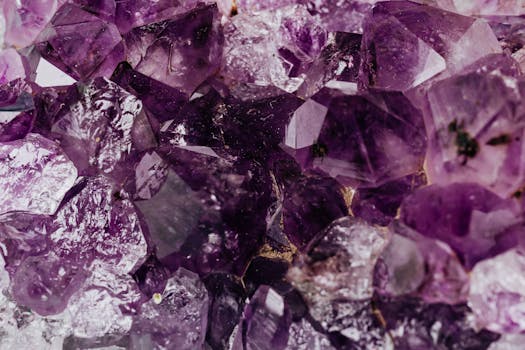 Personalized Jewelry Sets
If you're looking to make a striking fashion statement or seeking a thoughtful gift for a loved one, personalized jewelry sets are the way to go. There's something incredibly special about matching sets that speak volumes about your style and personality. From necklaces and bracelets, earrings and rings, to a full set of all, the options are endless. And the best part is, you can customize them to make them truly yours.
Matching Necklace and Bracelet Sets
Matching necklace and bracelet sets are a classic choice when it comes to personalized jewelry. Imagine a delicate chain necklace and matching bracelet, both adorned with your initials or a special date. Or, consider a beautiful birthstone set, featuring your chosen gemstones on both the necklace and bracelet. Shopping Therapy offers a variety of styles you can customize to create the perfect set.
Matching Necklace and Earring Sets
The elegance of a matching necklace and earring set never goes out of style. From dainty initial necklaces paired with matching stud earrings to more elaborate designs featuring custom engravings or birthstones, these sets can be tailored to your personal taste. Be it for a formal event or everyday wear, these sets can elevate your style quotient exponentially.
Matching Bracelet and Ring Sets
A matching bracelet and ring set is a subtle yet stylish way to carry your personal touch. You could opt for a simple band ring with a matching charm bracelet, both engraved with a significant quote or date. Or, why not try a set featuring your birthstone, adding a pop of color and personal significance to your style. These sets can serve as a beautiful reminder of a special person, moment, or milestone in your life.
Matching Necklace, Bracelet, and Earring Sets
For those who love a coordinated look, a matching necklace, bracelet, and earring set is the ultimate personalized jewelry ensemble. These sets offer the perfect blend of harmony and personalization. Whether you prefer a minimalist design with your initials or a more elaborate design featuring custom engravings and birthstones, you can create a set that truly reflects you.
Custom Engraved Jewelry Sets
For the ultimate personal touch, consider custom engraved jewelry sets. These sets can feature any words, dates, or symbols that hold special meaning for you. From matching sets of necklaces and bracelets to full sets including earrings and rings, each piece can be engraved with your chosen design. This makes for a truly unique and special set that tells your story in the most beautiful way.
In conclusion, personalized jewelry sets offer a unique way to showcase your individuality and style. Whether you're treating yourself or looking for the perfect gift, these customizable options are sure to make a lasting impression.
Conclusion
In the realm of fashion, personalization serves as a powerful tool to express oneself. Personalized jewelry, in particular, carries a special meaning and charm that resonates with the wearer and those around them. Shopping Therapy, LLC, with its vast array of personalized jewelry options, has made it possible for every fashion-conscious woman to own a piece of jewelry that truly represents her style and personality.
The brand's approach to personalized jewelry is not just about fashion; it's about promoting self-expression and individuality. From personalized necklaces with unique engravings to custom message bracelets that carry a meaningful message, Shopping Therapy provides a plethora of options for women who value originality and style.
Moreover, Shopping Therapy's commitment to convenience and affordability makes it an ideal platform for shopping personalized jewelry. Its hassle-free shopping experience, quick delivery, and free shipping, not to mention the attractive discount offers, address the practical needs of the consumer while providing high-quality, stylish products.
Beyond the jewelry itself, Shopping Therapy also offers valuable insights on how to style different pieces for various occasions through their blog. This commitment to educating customers on the latest trends and styles sets them apart from other brands.
In conclusion, Shopping Therapy is not just a shopping platform; it's a destination for women who want to make a statement with their jewelry. By offering a wide range of personalized jewelry, the brand is setting new standards in fashion and empowering women to express their unique style. As we look towards the future, we can expect Shopping Therapy to continue pushing boundaries and setting new trends in personalized jewelry.